Meet the Team
Catherine Underwood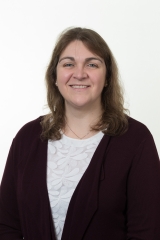 Director of SWAN Teaching School Alliance and Deputy Head of Sponne School
Catherine is Deputy Head Teacher at Sponne School, the lead school in the SWAN Teaching School Alliance and also the Director of the Teaching School. Catherine has overseen the strategic development of the teaching school from the initial application process in 2012. Her role includes the overview of the strategic development of the core areas of Initial Teacher Training (ITT), Continous Professional Development (CPD) and School to School Support. During the last few years the alliance has grown year on year with both a secondary and primary strand to include over 35 members in total, largely from the South Northamptonshire area.
The School Centered Initial Teacher Training (SCITT) trains over 35 colleagues in a combination of subjects and from both the primary and secondary phase. Our CPD strand responds directly to the needs identified by our alliance head teachers. Many bids for funding for School to School Support have been successful. Most recently, this has included a successful Strategic School Improvement Fund bid for a project to support disadvantaged students improve progress and attainment in reading and literacy at key transition points in their education.
James Rawbone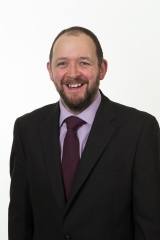 Assistant Director of SWAN Teaching School Alliance and Teacher of Sponne School
James is an experienced teacher at Sponne School, the lead school in the SWAN Teaching School Alliance and has responsibility for leading on the operational aspects of the secondary phase programme of the Teaching School. James' role incorporates overseeing all aspects of the secondary phase programme and liaising with Alliance schools and other partners to ensure that the programme of CPD offered by the Teaching School provides colleagues with the opportunities and support they need for continued development. A key strength of the Alliance that is led by James, are the range of network meetings that are facilitated by the Teaching School and these allow colleagues from many different schools in a wide range of curriculum, pastoral and whole school areas to meet and plan collectively.
James is the lead facilitator on a wide range of the Teaching School's CPD programmes, including the updated National Professional Qualification for Senior Leaders (NPQSL) and National Professional Qualification for Middle Leaders (NPQML), along with accredited national programmes such as the Outstanding Teacher Programme (OTP). James also works closely with colleagues within the Alliance to develop and facilitate bespoke training packages covering a wider range of training needs identified within schools.
Claire Cutler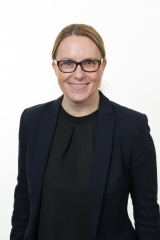 Assistant Head Teacher at Sponne School and Lead on Teaching and Learning
Claire is a specialist in leading Teaching and Learning (T&L). She manages both the Teaching and Learning (T&L) and Continuing Professional Development (CPD) Programme at Sponne School, ensuring whole school development needs are met as well as providing stimulating and appropriate development opportunities for staff. Claire has developed and delivered a range of CPD sessions on outstanding lessons, questions, differentiation and assessment for Sponne and other schools. She co-facilitates the NPQML programme as well as the Outstanding Teacher Programme and Improving Teacher Programme. Prior to being an Assistant Head, Claire was a very successful Head of English and Claire remains an English Specialist Leader of Education (SLE). She is passionate about the power of language and empowering all teachers to unwrap the language of their curriculum to enable all students to thrive.
Ruth Scott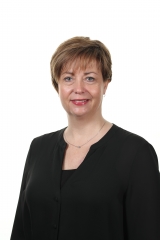 Teaching School Manager
Ruth is another experienced member of the team, having been with the Teacher Training Scheme since 2007 and in post as Teaching School Manager since 2016. Ruth's role includes: finance & administration, management of the office and advising on the strategic vision of The Grand Union Training Partnership (GUTP) and the Teaching School.
Ruth says she has seen the Scheme grow to offer training in more subjects such as Geography, Computing and Physical Education, and to offer Primary teacher training in recent years, alongside the long-established training for English, Maths, Biology, Chemistry, Physics, MFL (Spanish, German & French), Business Studies and History.
Claire Thompson
Teaching School Operations Manager

Ann Pugh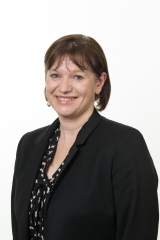 Director of The Grand Union Training Partnership
Ann has worked with the Scheme for many years and has taken on just about every role there is within The GUTP - she has been a School Based Tutor, the Subject Leader for MFL, the Deputy Director and now the Director of the course. Alongside this role, she is an experienced MFL teacher at Guilsborough Academy. Ann is particularly proud that during her management, the Scheme has been able to award Masters level credits to our trainees, alongside the award of a Post Graduate Certificate of Education (PGCE) and the ability to gain Qualified-Teacher Status (QTS). Her role includes: developing the strategic vision of the Scheme, reporting regularly to the Governing Body, management of the rest of The GUTP Team, as well as lots of face-to-face support of the trainees.
Janet Dingvean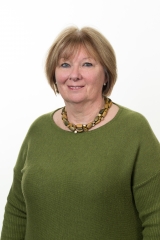 Primary Deputy Director of The Grand Union Training Partnership
Janet helped to develop the Primary course - after being coaxed out of retirement! Janet had been a Primary Headteacher for many years and has drawn upon that wealth of experience of working with teachers, Newly Qualified Teachers (NQT) and Trainee Teachers to develop a course to suit the needs of Trainee Primary Teachers. Janet says that upon joining the scheme, she was particularly impressed with the purpose-built training centre and with our inclusive approach to applicants – all ages are welcome! Her role includes: co-ordinating the Primary Training Programme, forging links with primary schools within the local area, interviewing prospective candidates for teacher training and, of course, lots of face-to-face contact with the Primary Trainees.
Nathan Richardson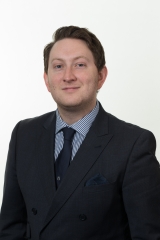 Deputy Director of The Grand Union Training Partnership
Nathan divides his time between teaching Secondary School children the magic of Shakespeare & poetry and working with the Trainee Teachers who are enrolled with The GUTP. As a former trainee and English School Based Tutor, Nathan has been involved with The GUTP from the very beginning of his teaching career. He says that it is the school-based nature of the course – and the fact that trainees have School Based Tutors who are current teachers in our associated schools – which makes the scheme so successful. Nathan's role includes: training the School Based Tutors to ensure consistency across the scheme; training the trainees, helping to give them a sound base of pedagogical knowledge and ideas about good practice to apply in their own teaching; and helping to organise the training programme across the subjects by liaising with our Subject Leaders.
Kate Martin
Grand Union Traning Partnership Recruitment & Administrative Officer
For most of our applicants, Kate is the first person they come into contact with when applying for a place with The GUTP. All of our applicants comment on how helpful, organised and friendly Kate is in guiding them through these initial stages. Kate says that if you are looking to apply but need more information then email or call The GUTP and she can help you through the process. Kate's role includes interfacing with UCAS, processing applications, organising interviews, arranging DBS checks and so much more.
Liz Moles-Rogers
Teaching School Administrator
Liz undertakes all aspects of administration for the SWAN Teaching School processing course bookings and facilating course and network event set ups. Liz is a point of communication for colleagues attending Teaching School events and is always there to support and offer advice.